News
Wednesday 31 October 2018
13th Conference of Arabists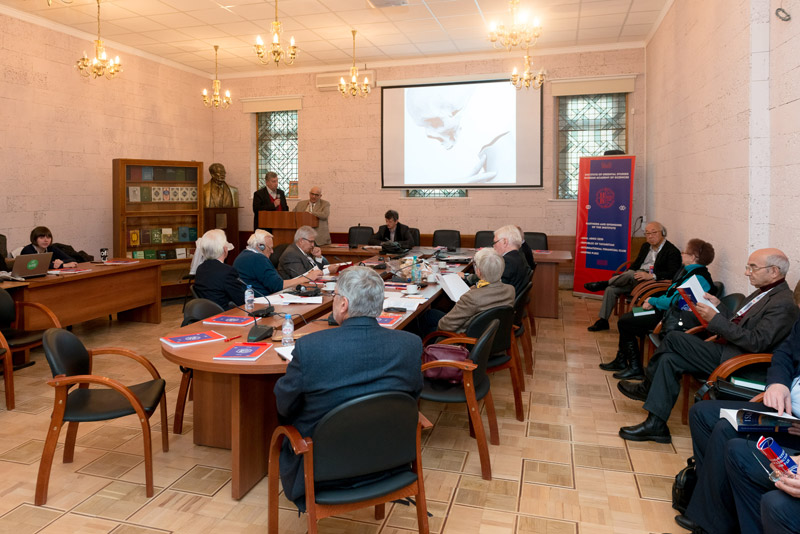 Institute of Oriental Studies 200th Anniversary Conference
The conference is planned to cover a vast variety of issues, including socio-cultural, religious, geopolitical dimensions of history and current situation in the Middle Eastern and North African region, to outline the most crucial and promising aspects of modern research on Arab history.
The issues include:
Methodology and methodic approaches to the regional research of Muslim-Arab world.
Islam and Christianity in Muslim-Arab world: specificities of cultural and religious interactions.
The ethnic and cultural minorities of the Middle East and North Africa, the general and individual traits of their historical existence.
The nature and particularities of the state in the Middle East: the dilemma of tradition vs. modernization.
Source studies in the history of the Middle East: challenges and current problems.
Russia in the Middle East and North Africa (1700 – 2018): interests, scenarios and opportunities.
List of participants:
Nikolay Dyakov (Russia)
Victor Dyatlov (Russia)
Igor Gerasimov (Russia)
Tatiana Kalinina (Russia)
Habib Kazdaghli (Tunisia)
Hugh N. Kennedy (Great Britain)
Svetlana Kirillina (Russia)
Alexander Knysh (USA)
Taras Kobishchanov (Russia)
Gudrun Krämer (Germany)
Nikita Krayushkin (Russia)
Andrey Lukashev (Russia)
Dmitry Mikulsky (Russia)
Dmitry Mishin (Russia)
Vladimir Orlov (Russia)
Eugene Rogan (Great Britain)
Ibrahim Sammak (Saudi Arabia)
Andrea Barbara Schmidt (Belgium)
Irina Varyash (Russia)
Evgeny Zelenev (Russia)
Dmitry Zhantiev (Russia)