News
Wednesday 27 November 2019
XIV Annual Conference of Arabists in the Institute of Oriental Studies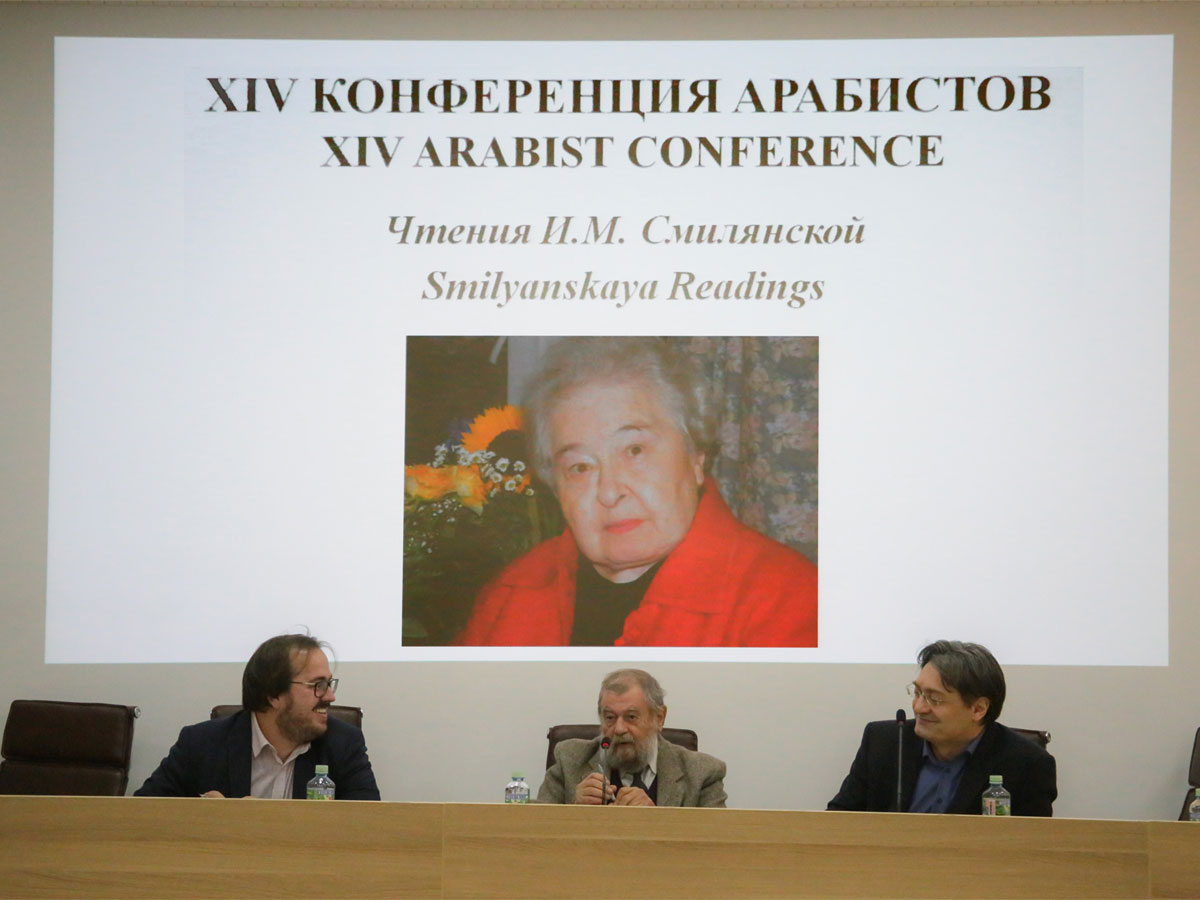 From November 25th to 27th, 2019, the Institute of Oriental Studies hosted the annual XIV conference of arabists, organized by the Center of Arab and Islamic Studies of the Institute of Oriental Studies and the Oriental Department of the State Academic University of Humanities.
The conference work was carried out traditionally within the sections framework on the methodology of Arab studies, economics, the Arab world classical and modern history, and Arab philology. In addition, a youth section was organized for the first time in fourteen years.
Around 130 people took part in the conference in total, including 85 with reports. The participants were researchers from Moscow, St. Petersburg, Nizhny Novgorod, Kazan, Chelyabinsk, as well as colleagues from Armenia, Great Britain, and Egypt.
The conference was opened by Alikber Alikberov, the Deputy Director of the Institute of Oriental Studies, and Dr. Muhammed El-Gibali, the Counselor on Culture of the Embassy of the Arab Republic of Egypt. Then Yudzhin Rogan, an honorary guest, the Director of the Middle East Center at St. Anthony College (Oxford) made a presentation: "Living by the rules of others: Arabs in the modern world" and presented his new book "Arabs. History of the 16th-21st centuries."
The famous Egyptian writer Doha Assa gave an open lecture on the last day of the conference work. The discourse was on literary process in modern Egypt.
The Cooperation Agreement was signed during the conference work. The Agreement was between the Institute of Oriental Studies and the Faculty of Oriental Studies of the Yerevan State University, Armenia.