News
Thursday 27 May 2021
12th Conference "Oriental Branches of Russian Diaspora"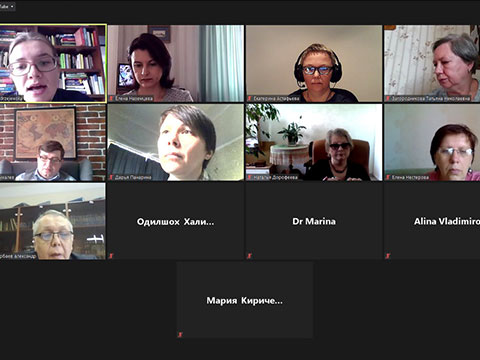 The 12th inter-institutional scientific conference "Oriental Branches of the Russian Diaspora" was held online on the 26th of May, 2021.
The event was organized by the Scientific Laboratory "Russian Diaspora in the Countries of the East" of the Center for Southeast Asia, Australia and Oceania of the Institute of Oriental Studies.
Organizer: D.S. Panarina
Moderator: E.M. Astafieva
The conference was attended by specialists from various academic, research, educational institutions and practical organizations not only in Russia, but also from abroad, in particular, from the Institute of Oriental Studies (the Russian Academy of Sciences), Warsaw University, Moscow State University of Foreign Affairs, Russian State University of the Humanities, Kazan Federal University , The Ministry of Foreign Affairs of the Russian Federation, Moscow City Pedagogical University, and Pakistan, and others.
E.M. Astafieva, the conference moderator addressed the conference participants with greetings. She presented three volumes of the collective monograph "The Eastern Branches of the Russian Diaspora". The book was published based on the results of past conferences in the years 2019-2020. Then Ms. Astafieva invited the participants to further joint work.
25 reports were presented at the event, 13 of them - in absentia. About 20 people took part in the collective work.
There is a possibility to find more about the topics of the reports in the conference program.