News
Wednesday 16 June 2021
Conference "To the 125th Anniversary of the Russian-Chinese Union Moscow Treaty of 1896"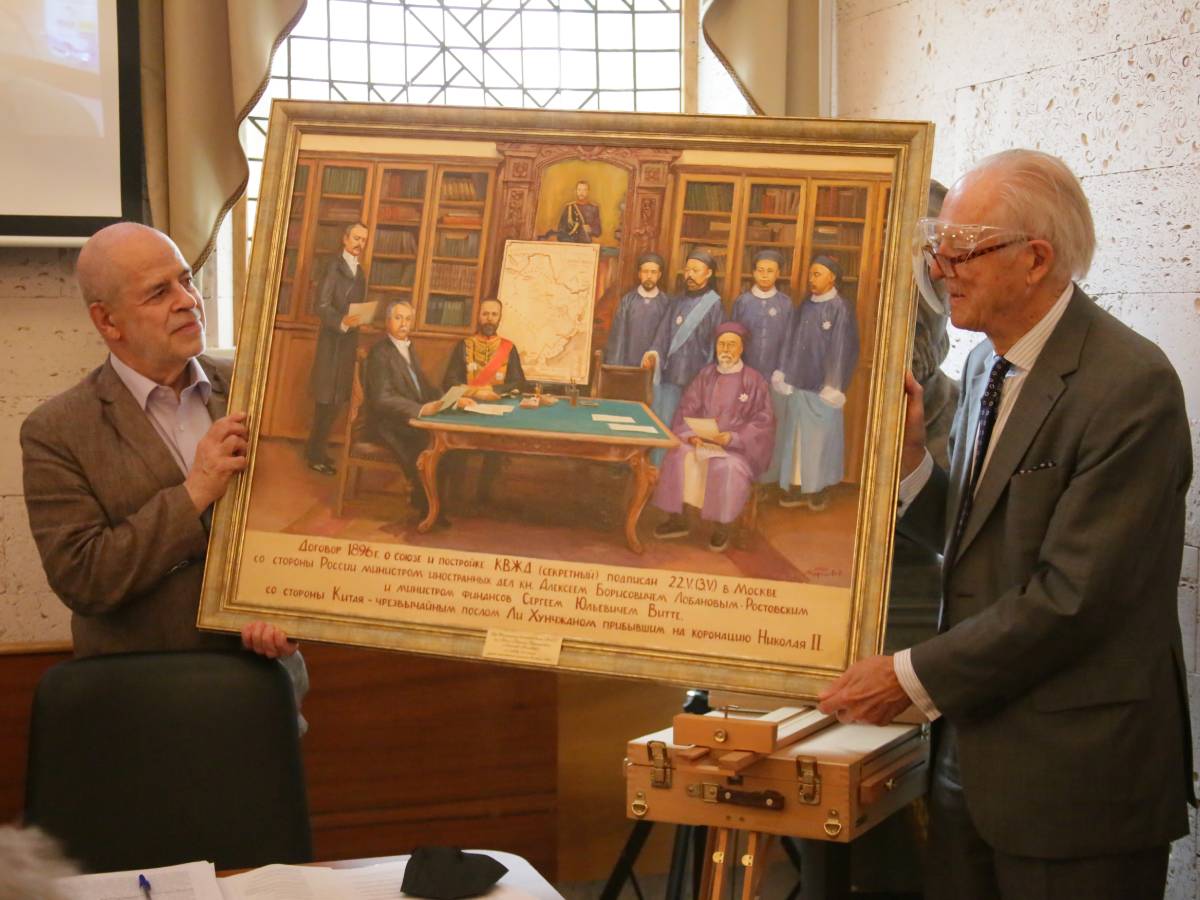 The international scientific conference "To the 125th Anniversary of the Russian-Chinese Union Treaty of 1896: History and Modernity" was held at the Institute of Oriental Studies (the Russian Academy of Sciences) on the 16th of June 2021.
The 1896 Treaty was on the Russia-China alliance and construction of the Chinese Eastern Railway. The 125th anniversary of the Treaty is celebrated this year. It is an important event in the history of Russia and Russian-Chinese relations.
The Treaty was signed on the 22nd of May 1896 in Moscow. There is no doubt that the Treaty was concluded by Russia and China with the aim of ousting Japan from the conquered territories in the Japanese-Chinese war of 1894-1895.
The treaty was signed to ensure the Chinese positions on the mainland, to provide the territorial integrity of China, to protect China from future possible encroachments of Japan. The Russian-Chinese alliance treaty of 1896 was fundamentally different from the unequal treaties that China had been forced to sign with a number of Western powers in the second half of the 19th century, after the Opium Wars.
That was the first treaty of the Chinese Empire when both sides possessed equal rights. It formalized the first alliance of the Chinese Empire with a European power in its history. The history of the Russian-Chinese Treaty conclusion in 1896 showed that Beijing itself had been looking for an ally to confront Japan acting through Russia. Bejing was the initiator of an alliance agreement conclusion with Russia. The events related to the negotiations on the 1986 Treaty signing and its significance for Russia and China remain a subject of research and a cause for discussion.
The conference goals and objectives were to analyze and evaluate various history aspects of the Treaty conclusion and its significance for Russian-Chinese relations. Also the event aims were: taking into account the historical background, the current state and prospects of Russian-Chinese relations, comparing views of the Russian and Chinese scientific community on the historical events of the late 19th - early 20th centuries in Northeast Asia.
The main directions of the conference work:
1. 125 years of the Union Treaty between Russia and China: history and modernity;
2. Comprehensive strategic partnership: development factors, prospects;
3. Trade and economic relations: history, issues, new projects;
4. Cooperation in the humanitarian field (education, science, culture): achievements, issues, prospects.
The topic of the conference was timely due to the need of developing humanitarian cooperation, deepening mutual understanding between the Russian and Chinese peoples, strengthening stability, security and good-neighborliness in the region of Northeast Asia.
At the conference, the present experts discussed a wide range of issues related to the history of signing the 1896 Union Treaty; contemporary relations between Russia and China; trade and economic relations among China and Russia, Japan, Mongolia.