News
Monday 19 July 2021
The Fifth Anniversary of the Unsuccessful Military Coup in Turkey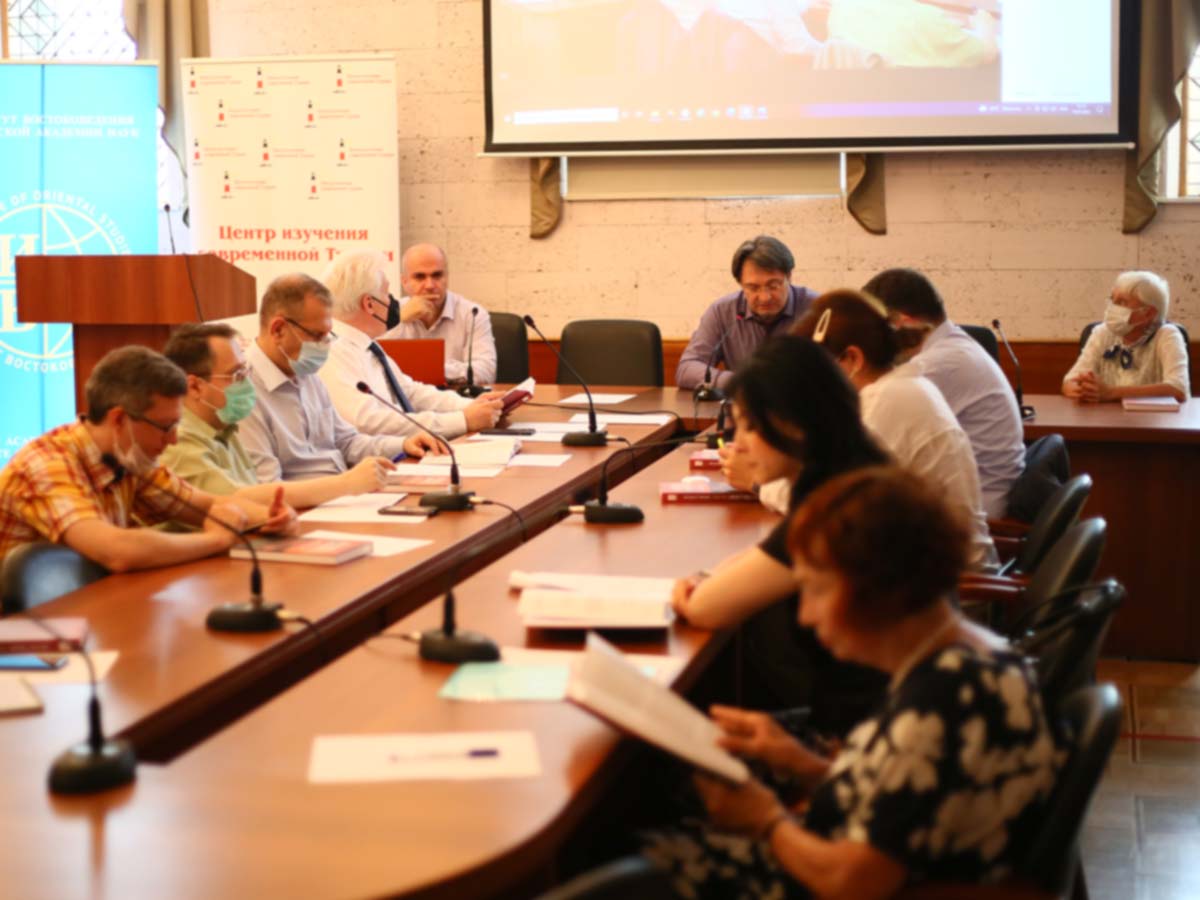 The Turkish Sector of the Near and Middle East Study Center of the Institute of Oriental Studies (the Russian Academy of Sciences), jointly with the Study Center of Modern Turkey, held a round table on the 19th of July, 2021. The round table was on the topic "To the Fifth Anniversary of the Unsuccessful Military Coup in Turkey. Experience Interpretation of Subsequent Political and International Development".
A.K. Alikberov, the Director of the Institute of Oriental Studies, and N.Yu. Ulchenko, the Head of the Institute's Turkish Sector, greeted the event participants.
The events in Turkey of the year 2016 were discussed at the meeting. The participants also debated on the changes in Turkish foreign policy during the past period, in particular, the development of the Russian-Turkish relations, its current state, and prospects.
The following officials took part at the round table: S.A. Markov, the Secretary General from the Russian side of the Russian-Turkish Public Forum, M.M. Karlova, the widow of Andrei Karlov, the deceased Russian Ambassador to Turkey and the Chairman of the Board of Trustees, I.I. Ivanova, Associate Professor of MGIMO (University) of the Ministry of Foreign Affairs of Russia, A.V. Boldyrev, Senior Researcher of the Turkish Sector of the Institute of Oriental Studies, I.Yu. Korotchenko, editor-in-chief of the National Defense Magazine and director of Analysis of World Arms Trade Center, A.D. Vasiliev, Senior Researcher at the Institute and Director of the Russian-Turkish Center of the Russian State Humanitarian University, P.V. Shlykov, Associate Professor of History Department of the Near and Middle East of the Institute of Asia and Africa of MSU, Orhan Gazigil, press adviser (press attaché) of the Turkish Embassy in the Russian Federation, and many others.
The book "Shadow Play at Bosphorus: July 2016. A Glance from Russia" was presented additionally at the round table. Marina Karlova, Sergey Markov, Alexander Dugin, and many others took part in this book publishing. The publication contains witness memoirs of the July 2016 events, observers' expert assessments, Russian media materials, as well as a historical and chronological events presentation, and essential directions in the Russian-Turkish relations development of July 2016.
The event was held in a "semi-digital" (offline + online) format, taking into account all the sanitary requirements.