News
Tuesday 30 November 2021
International Conference Within the Project "The Lighthouse of Russian Achievements"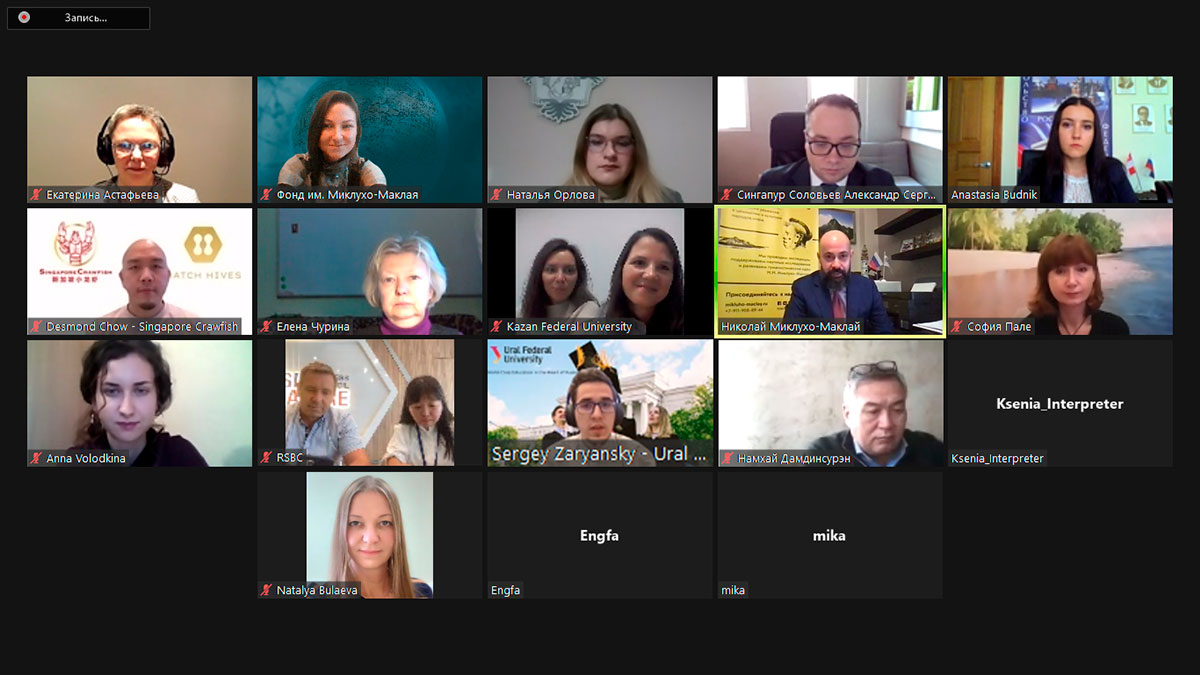 An international online conference within the framework of the project "Lighthouse of Russian Achievements" was held on the 30th of November 2021. The event was prepared in the form of a virtual expedition on the 15 main generally renowned achievements of Russians. It brought together scientists, teachers, businessmen, and public figures from different countries. The conference united Russia and Singapore.
The project "Lighthouse of Russian Achievements" is being implemented by the Miklouho-Maclay Foundation with the support of the Ministry of Education, the Ministry of Foreign Affairs, and the Embassies of the Russian Federation, the Study Center of the South Pacific Region at the Institute of Oriental Studies (the Russian Academy of Sciences) and the Association of the South Pacific Region Researchers.
The stories on the outstanding Russian scientific achievements in various fields of knowledge are presented on the site in text or video format and are perceived easily in both Russian and English. The users will learn more about Russia and cooperation potential examining the achievements.
The project has covered more than 20 countries through social networks, despite the fact that Miklouho-Maclay Foundation, the organizer of the project, conducts the main work in the countries of Southeast Asia. The organization concentrates on holding online conferences in Malaysia, Indonesia, Cambodia, Singapore, and Taiwan (https://bra.mikluho-maclay.ru/).
The project is timed to coincide with the Year of Science and Technology, which is taking place in the Russian Federation in the year 2021. The project "Lighthouse of Russian Achievements" presents not only the most notable Russian discoveries of recent years, but also demonstrates cooperation options in the scientific, cultural, humanitarian, educational, and business spheres.
The conference brought together speakers from the Russian Academy of Sciences, higher educational institutions of the country, public and state leaders and businessmen.