News
Monday 4 April 2022
Academic Seminar "The Enlightenment Age Impact on the Arab World at the Turn of the 18th-19th Centuries"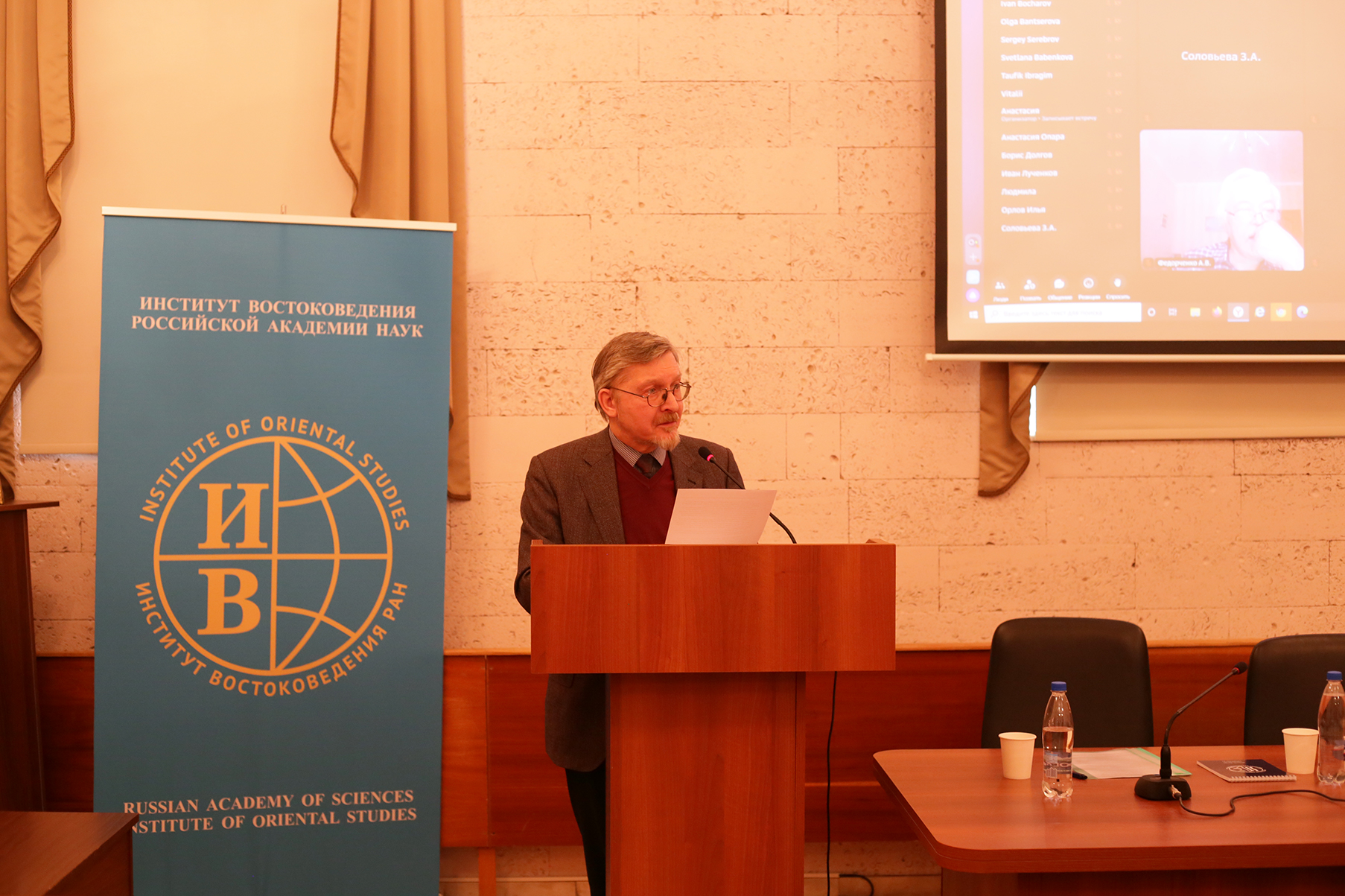 Alexander Yakovlev, Doctor of History, the chief researcher of the Center of Arab and Islalmic Studies of the Institute of Oriental Studies (the Russian Academy of Sciences) made a presentation at the academic seminar on the 4th of April 2022.
The East started to be actively drawn into relations with the growing capitalist economy of the Western Europe countries (Great Britain, France, and the Netherlands) at the turn of the 18th-19th centuries.
The Arab World, which was an important part of the Ottoman Empire at that time, had not escaped this fate either.
Usually, the reason why the Arab countries had failed to implement the Western model of a modern industrial bourgeois society on their soil has been explained by the power of Tradition.
However, that same Tradition had not prevented the enlightened Arabs from understanding the main reasons for the West's superiority. The Arabs tried to use many of its achievements, an example were Muhammad Ali's reforms.
It was more difficult to understand and to comprehend the fact that the Western socio-economic development was based on a powerful system of ideas that served as the ideological basis for the formation in the 18th-19th centuries of modern European society. That was what had been called the Enlightenment Age.
The seminar was held in a mixed format.