Persons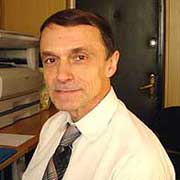 Alexander
Akimov
Dr. of Economics
Editorial Colleague
Editorial
Department of Economic Studies
E-mail: akimovivran@mail.ru

With Insitute of Oriental Studies from 1984. In 1976 got a degree of doctor in economics for a thesis Forecast Number of Population for a Set of Territories (Numerical Forcasting Technic for Differnt Level Territories). In 2005 got a degree of professor in economics for a thesis World Food, Energy, and Demographic Problems and Thier Influence on the Long-Term Strategy of Russia.
Education:
Georgaphic Department of Moscow State University, profile economic geography.
Teaching:
Head of the chair of the world economy in the Institute of the Eastern Countries. Professor of the Institute of Asian and African Countries of Moscow State University. Courses on business administration and investment climate, long-term forecasting of world economic development.
Scientifics Interests:
World economic forecasts, long-term forecast of world population growth, power supply and demand, nutrition and agiculture, scenario forecasts ands quantative estimates, Russia in the world economy and its role in mentioned processes.
---
List of main publications
Akimov A.V., Borisov M.G., Deriugina I.V., Kandalintsev V.G. STRANY VOSTOKA K 2050 GODU: NASELENIE, ENEREGTIKA, PRODOVOL'STVIE, INVESTITsIONNYI KLIMAT. M., IV RAN, 2017
Vliianie robotizatsii na perspektivy razvitiia stran Vostoka: osnovnye trendy // VOSTOChNAIa ANALITIKA. Ezhegodnik 2012
Vliianie robotizatsii na perspektivy razvitiia stran Vostoka: osnovnye trendy // Vostochnaia Analitika. Vypusk 1–2, 2017
Prognoz chislennosti mirovogo naseleniia do 2050 g. i trudosberegaiushchie tekhnologii // VOSTOChNAIa ANALITIKA Ezhegodgnik 2014
Ekspertnaia otsenka prognoznykh stsenariev razvitiia stran Vostoka do 2050 g. // Vostochnaia Analitika. Ezhegodnik 2013
Trudosberegaiushchie tekhnologii i obshchestvennoe razvitie v XXI veke // Vostok. (ORIENS) Afro-aziatskie obshchestva: istoriia i sovremennost' № 1, 2015
Stsenarnyi analiz razvitiia mirovoi ekonomiki do 2050 g. // Vostok (ORIENS) Afro-aziatskie obshchestva: istoriia i sovremennost'. 2015 № 4
8. Stsenarii razvitiia stran Vostoka na dolgosrochnuiu perspektivu VOSTOChNAIa ANALITIKA 2012