News
Saturday 20 July 2019
International Convention of Asia Scholars (ICAS-11)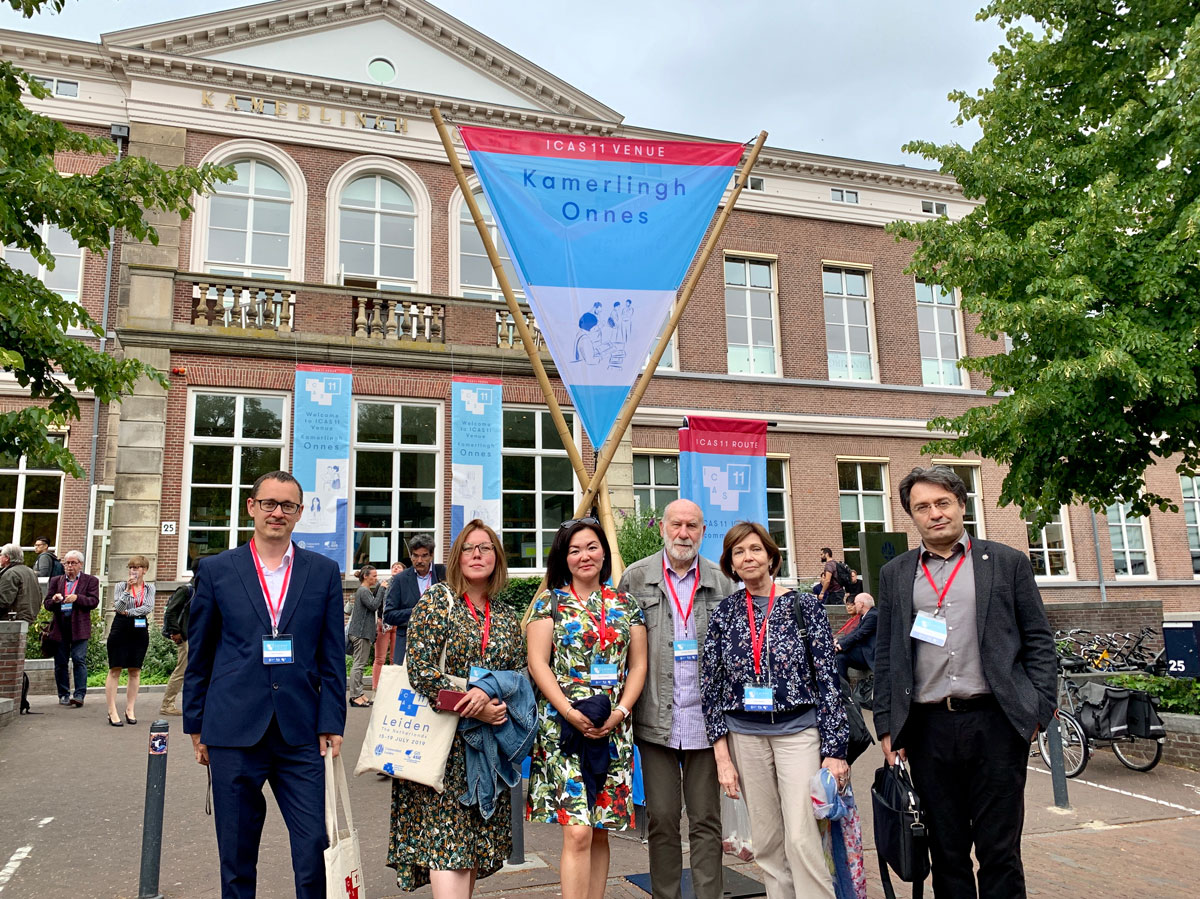 From 15th to 19th July 2019 several researchers of the Institute of Oriental Studies — Alikber K. Alikberov, Tatiana A. Anikeeva, Lyubov' V. Goryaeva, Vera V. Dosovitskaya, Dinara V. Dubrovskaya, Svyatoslav A. Polkhov, and Alexander A. Stolyarov — participated in the 11th International Convention of Asia Scholars (ICAS-11), held in Leiden (the Netherlands).
The Convention was organized by the International Institute for Asian Studies (IIAS) in cooperation with Leiden University. This year, the Convention was co-founded by the French Academic Network for Asian studies (GIS Asie) which is a consortium of French-speaking research and higher education institutions working with Asia.
Leiden-based International Institute for Asian Studies now is one of the world's largest focal points for knowledge accumulation and exchange of information on the countries of the South, South-East, East, Central, and North Asia. It was founded in 1993 as the joint project of the Royal Academy of Sciences and Arts of the Netherlands, Leiden, and Amsterdam universities. Since 2001, it has played the role of permanent organizing committee of Asia Scholars International Conventions, that have been held biannually for 20 years.
This year, the 11th International Convention of Asia Scholars was attended by approximately 2200 scientists who represented a variety of research and educational institutions from 75 countries. The Convention included more than 500 different sections, panels and round tables, as well as book presentations, that were grouped into thematic areas: arts and culture, book and dissertation carousel, development and urbanization, economy, education, environment, heritage, and the politics of culture, history, knowledge and philosophy, language and literature, etc.
Presentations of the staff members of the Institute of Oriental studies of the Russian Academy of Sciences were held in the following sections: "Material Exports from China: 17th to 19th Centuries", "War and Conflict I", "Traditional Scripts of East Asia", "The Art of Translation", as well as at the round table "Academic Freedoms in Asia: Challenges and Responsibilities of the Academic Community, Professional Associations, and Universities". A.K. Alikberov, the Deputy director of the Insitute of Oriental Studies became a member of the ICAS International Council. He took part in the meeting of the Council, where he spoke on behalf of the Institute of Oriental studies and described possible prospects for cooperation.
The next, 12th International Convention of Asia Scholars will be held in 2021 in Kyoto (Japan).