News
Wednesday 20 November 2019
The visit of Mr. H. Al Khalifa, the Minister of Foreign Affairs of the Kingdom of Bahrain, to the Institute of Oriental Studies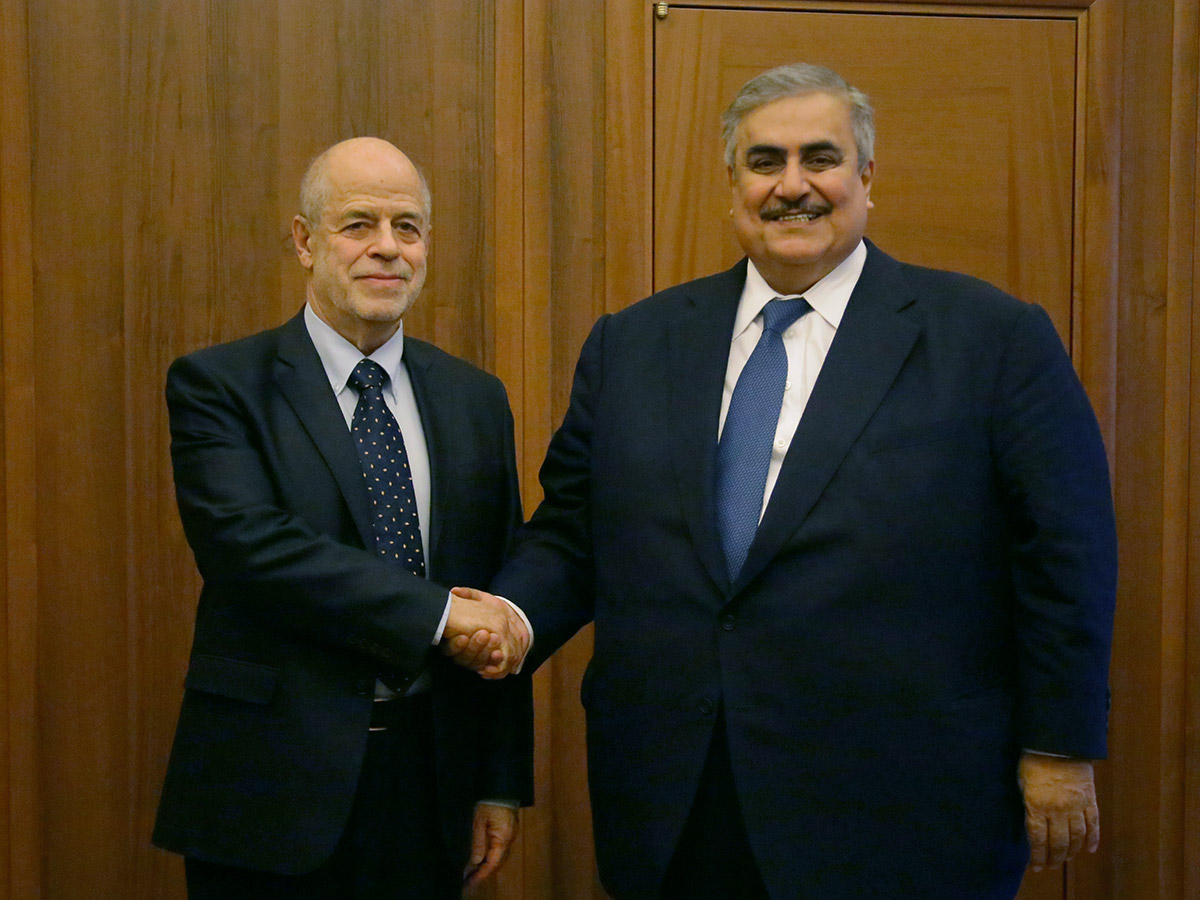 On November 20th, Mr. H. Al Khalifa, the Minister of Foreign Affairs of the Kingdom of Bahrain, being at the head of a representative delegation during an official visit to Russian Federation visited the Institute of Oriental Studies of the Russian Academy of Sciences.
After a conversation with academician V.V. Naumkin, the President of the Institute, Mr. Minister met the leading arabists of the Institute.
Mr. H. al Khalifa spoke of his attitude towards Russia and its culture that had been formed back in the Soviet period during his childhood. Since that time the Bahraini diplomat has considered Russia not only a very important partner of his state, but also believed that there were many related features between the Bahraini and all Arabs, on the one hand, and the Russians, on the other.
After the opening speech a high-ranked guest answered questions of the Institute's researchers.
In particular, answering a question on the Turkish occupation of Syria, Mr. H. Al Khalifa said that he considered Turkey one of the most important countries in the Middle East. Then Mr. Minister expressed his point of view and signified that the entry of Turkish troops into Syria was an aggression.
The Bahraini diplomat emphasized that Russia played an important role in the region, and that the presence of the Russian military specialists stabilized it and preserved the territorial integrity of Syria.
Answering the question of V.A. Kuznetsov, the Head of the Center of Arab and Islamic Studies of the Institute of Oriental Studies, what were the prospects for the Gulf Cooperation Council existence, Mr. Minister replied that the Council had stable prospects, and it would function for a long time, although each country had its own political positions.
The conversation, which lasted for more than an hour and a half, was held in a confidential setting, and in Arabic, the native language of the High Guest.