News
Sunday 25 April 2021
Conference "Oriental Field Research"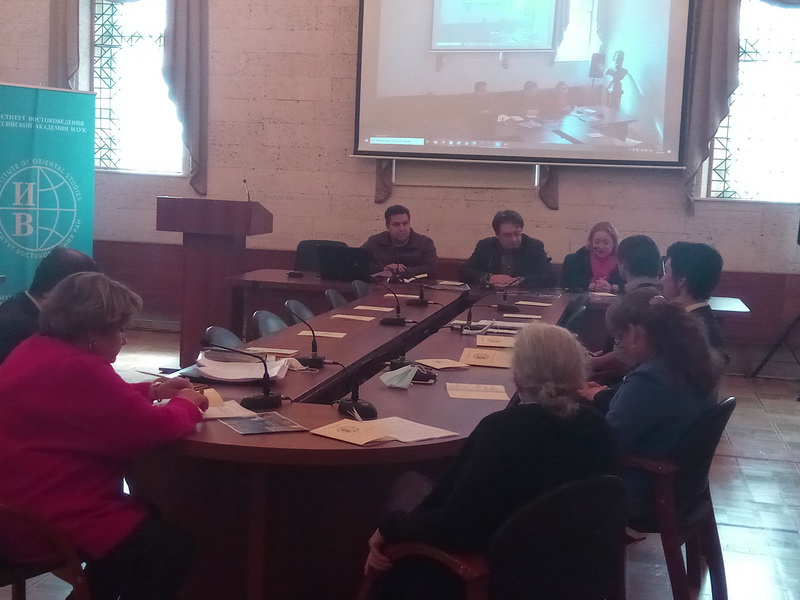 The all-Russian scientific conference "Oriental Field Research" was held at the Institute of Oriental Studies (the Russian Academy of Sciences) on the 19th-20th of April, 2021.
This event was devoted to the problems, results, and prospects of oriental field research in the various directions - archaeological, underwater-archaeological, epigraphic, ethnographic, linguistic, anthropological, and others.
A.K. Alikberov, the Director of the Institute, opened the conference. N.G. Romanova the Deputy Director for Scientific Work of the Institute, made a welcoming speech to the event participants.
More than 30 researchers took part in the conference, the representatives of academic institutions, museums, and other organizations from the near and far abroad (Russia, Mongolia, Pakistan, Turkmenistan). The researchers from the following scientific institutions were present at the event: the Institute of Archeology, the Institute of Oriental Manuscripts, the Institute of World Literature (the Russian Academy of Sciences), the Research Institute of Anthropology Museum (MSU), Makhtumkuli University, Sevastopol State University, Institute of Comparative Social Research, State Historical and Archaeological Museum-Reserve "Chersonesus Tauric", Institute of Language and Literature of the Mongolia Academy of Sciences.