News
Sunday 9 May 2021
Valeriy ANDROSOV (1950/09/12 -1921/05/09)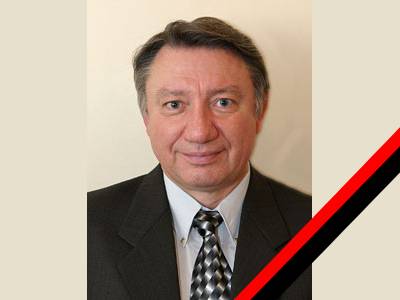 We inform you with deep regret that Valeriy Androsov passed away on the 9th of May, 2021, at the age of 71.
Mr. Androsov was a prominent scientist, Doctor of Historical Sciences, Professor, Chief Researcher of the Institute of Oriental Studies (the Russian Academy of Sciences) co-chairman of the Academic Council, Chairman of the Dissertation Council on Ancient and Medieval History, expert of the Russian Federation Public Chamber, editorial board member of the journal "Vestnik of the Institute of Oriental Studies", editor-in-chief of the journal "Orientalistika".
He graduated from the MSU Philosophy Faculty in 1978. After that he ended his full-time postgraduate studies at the Institute of Oriental Studies in 1981. Then he headed for many years the Department of Ancient East History and Culture of the Institute.
V.P. Androsov was elected by secret ballot the Director of the Institute in 2015 at the general institute meeting by a majority vote. He headed the Institute till the year 2020, until the next elections.
He initiated and headed the publication of the scientific journal Orientalistica in the year 2018. This periodical was established by the Institute of Oriental Studies.
Valery Androsov created and published many monographs, scientific works and articles, studying Buddhism, various religious and philosophical treatises and texts.
The directorate of the Institute of Oriental Studies on behalf of the whole team, expresses sincere condolences to the family and friends of Valery Androsov.