News
Wednesday 26 May 2021
The Report of O.I. Zubova and A.A. Petrova "The Meaning of the Egyptian Cleansing Ritual"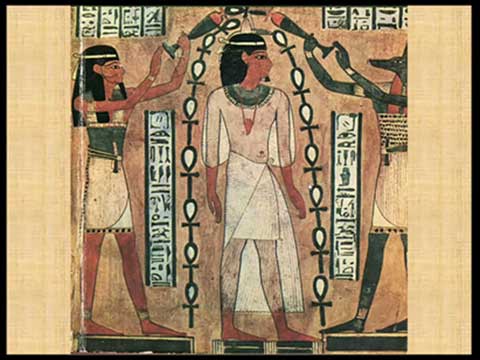 O.I. Zubova and A.A. Petrova, the senior researchers of the Department of History and Culture of the Ancient East of the Institute of Oriental Studies, presented a report on the 26th of May, 2021. The presentation was on the cleansing ritual in the Ancient Kingdom of Ancient Egypt (IV-VI dynasties - 26-22 centuries BC).
The report revealed the meaning and originality of the cleansing ritual in the context of the ancient Egyptian ideas on the rising from the dead, the transition to another world and staying in it, the relationship between the living and the dead. The cleansing ritual was considered in the Pyramid texts as an interrelationships system of mythological images and associations.
Then private egyptian monuments were discussed. There were ancient images found on the walls of private tombs. These images were associated by the researchers with cleansing rituals.
After that special texts were analysed during the presentation. The texts emphasized the importance of cleanliness at the entrance to a tomb or temple. These texts were autobiographies, "appeals to the living", and "threatening formulas" primarily.
Further the researchers spoke of the priests who performed similar rituals. Special attention was paid to the Egyptian vocabulary of rites.