News
Monday 31 May 2021
Neomodernism - Rational Tool for Analyzing Current Political Processes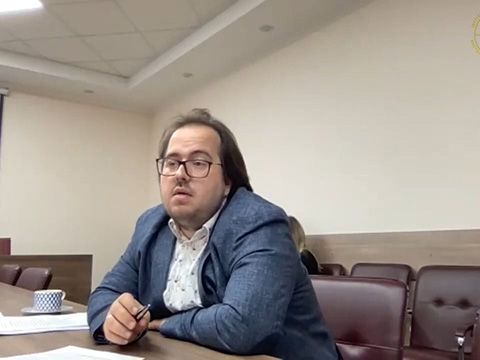 The third Nepomninsk seminar on the theoretical problems of the East was held on the 31st of May, 2021 at the Department of Oriental History (the Institute of Oriental Studies).
Vasiliy Kuznetsov, Ph.D., thе Head of the Center of Arab and Islamic Studies of the Institute of Oriental Studies (Russian Academy of Sciences) made a report at this seminar. His speech was on philosophical and historical theories that had emerged in the humanities and social sciences after the postmodernist era termination.
The speaker shared his own experience of applying the neo-modernism methodology in Tunisia field research. During the discussion Mr. Kuznetsov answered a number of important questions on the topic of his speech. These substantial issues had theoretical and practical origin.
The following people attended the lively discussion: D.V. Dubrovskaya, Ph.D., the Head of the Eastern History Department, V.V. Dosovitskaya, Ph.D., Scientific Secretary of the Department, N.M. Gorbunova, Ph.D., historian and arabist, R.M. Ziganshin, Ph.D. and D.B. Grafov.
Source: ИВ РАН