Persons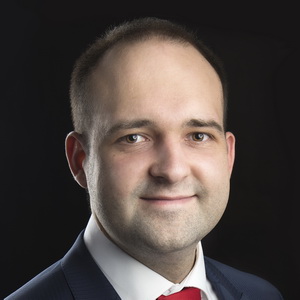 Rudenko
Nikolai
PhD in Philosophy Studies
IOS RAS » Department of China »
Scientific Interests
Chinese philosophy, main research topic - works and ideas of Li Zhi (李贄, 1527 - 1602).
Education
2008-2013: Novosibirsk State University, Faculty of Humanities, Department of Oriental Studies (Specialist)
2013-2016: Xiamen University, PRC, Institute of Humanities, Department of Chinese Philosophy (MA, Chinese Government Scholarship)
Teaching
Russian State University of Humanities, Department of International Relations and Foreign Regional Studies (transformed into Faculty in December 2015), Lecturer.
2015-2016: Chinese Culture, Geography of China, Chinese History.
---
Member of EACS (European Association for Chinese Studies). Member of EACP (European Association for Chinese Philosophy).
Participation in Conferences:
2017:
VIII World Confucian Conference (Qufu, China)
Second Conference on Middle Period Chinese Humanities (Leiden, Netherlands)
Second EACP Conference (Basel, Switzerland)
"Confucian Canons (jingxue 經學), Literary Genre and Literary Style" (Trier, Germany)
2016:
EACP Inaugural Conference (Vilnius, Lithuania).
EACS Bianual Conference (Saint-Petersburg, Russia)
SDCF (Sinological Development Charitable Foundation) Summer Sinological Programme (Hong Kong - Taibei - Beijing)
2014-2017:
Annual International Sinology conference «State and Society in China» (Moscow, Russia).
2013:
XXVII «Conference on Historiography and Source Studies of Asia and Africa» (Saint-Petersburg, Russia)
List of scientific works:
Evaluating the Four Books (四書評): The Authorship Problem. Ming Qing Yanjiu XXI. Brill: Leiden, 2017. pp. 21-54.
Li Zhi "A Book to Burn": Philosophical Ideas and Structure of Juan № 3, Voprosy Filosofii, Vol. 11, 2017. pp. 163–174. (in Russian)
Review of Li Zhi "A Book to Burn" Juan № 3 Philosophical Ideas. Society and State in China. V. XLVII, P. 2. Moscow: IOS RAS, 2017. pp. 460–503. (in Russian)
Xunzi versus Mozi: logical analysis of the arguments. Society and State in China. V. XLVI, P. 1. Moscow: IOS RAS, 2016. pp. 448–484. (in Russian)
Discussion about Authorship of the «Critical Commentaries to the Four Books». Society and State in China. V. XLV,P. 2. Moscow.: IOS RAS, 2015. pp. 124–143. (in Russian)
Li Zhi's «On the Child-Like Heart-Mind»: analysis of philosophical ideas // Bulletin of Novosibirsk State University. 2015. V. 14, # 4: Oriental Studies. pp. 180–186. (in Russian)