Persons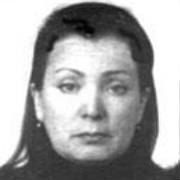 Nina
Lebedeva
PhD in History
Education:
Graduated from the Moscow State Institute of International Relations of the USSR Ministry of Foreign Affairs, the Chinese department, in 1958. Specialist in International Relations in the Indian Ocean, Indo-Pacific and South Pacific Regions. She has been working at the Institute of Oriental Studies of the Russian Academy of Sciences since September 1958.
Scientifics Interests:
In recent years specializes in one of the most important areas of India's foreign policy - "Look East" and "Act East" within analytical framework of formation of the Indo-Pacific mega-region.
---
From 1979 to 1989 worked as the scientific secretary of the section "Developing countries and problems of disarmament" in the "Council for Peace and Disarmament" under the Presidium of the USSR Academy of Sciences, the State Committee for Science and Technology of the USSR and the Committee for the Protection of Peace. She also headed the Commission for Cooperation with Women's Organizations of the APR Countries of the Committee of Soviet Women for several years. She was the organizer of several conferences in Moscow, Pushchino, and also in Tashkent, which was held under the aegis of the UN University
Author of more than 200 publications, including the monograph "International Relations in the Indian Ocean Zone" (1991), which was written using elements of system analysis. This was partially influenced by job experience at the International Institute of Applied Systems Analysis in Laxenburg (Vienna, Austria, 1973-1976). Author's monograph called "The Indian Ocean - Challenges of the 21st Century and India (Essays on International Relations is being prepared for publication)" is being prepared for publication. There are sections and chapters in 12 collective monographs, as well as 6 brochures (individual and co-authored) published on the topic, articles and reviews in various journals. Produces commentaries on international events on the radio and in internet magazines. Has repeatedly appeared at international conferences and seminars in the USSR / Russia, India, Japan, the United States, South Korea, etc., including XXXVII Congress of Orientalists in Moscow. There are publications in Great Britain, India, Japan, the USA, Bulgaria, South Korea, etc.