Persons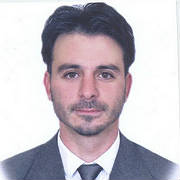 Yaroslav
Gutgarts
Department of Asian and African languages
Телефон: +7 925 049 5022
E-mail: nanook@mail.ru

Numerous linguistic field studies in Ethiopia and Eritreasince 2003 up to the present. Within that period spent about five years in Ethiopia (incl. one year inTigray region) and a year in Eritrea. Amharic-English translations for the Encyclopaedia Aethiopica (2010). Worked as a Mi-8 helicopter's flight attendant/manager under contract to the UN missions in African countries (Sudan, South Sudan, Somalia, Liberia, Sierra Leone, Ivory Coast). Search-and-rescue work with wounded and killed soldiers in extremely dangerous conditions (2011-2014). Work in the Eritrean-Russian geological exploration project «Ketina» in Eritrea (Tigrinya /Amharic /English /Russian; Oraland written. 2013). Worked as an interpreterand a translator at interviews with asylum seekers for HIAS Israel (Tigrinya /Amharic /Hebrew /Russian /English; Oraland written. Tel-Aviv, Aug-Sept 2016). Worked as an Amharic interpreter for the International Committee of the Red Cross (Switzerland) in Ethiopia (Feb 2017 – Feb 2018). Has been repeatedly engaged in the written Tigrinya-Russian translations for the Embassy of the Russian Federation in the State of Eritrea, in the work as an interpreter for the United Nations High Commissioner for Refugeesin Moscow, in the written Tigrinya-Russian translations for the Gazprombank, but also at court, in the business talks etc.
Scientifics Interests:
Abyssinian (Ethio-Semitic) languages, Hebrew, Semitic languages, bilingual lexicography (involving a complex elaboration of the vocabulary entries), dialectology, orthography (standardization), literary translation.